Franchising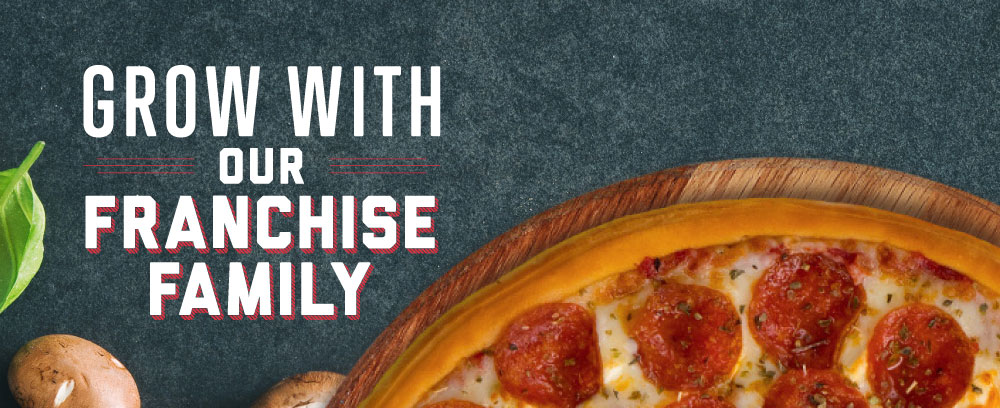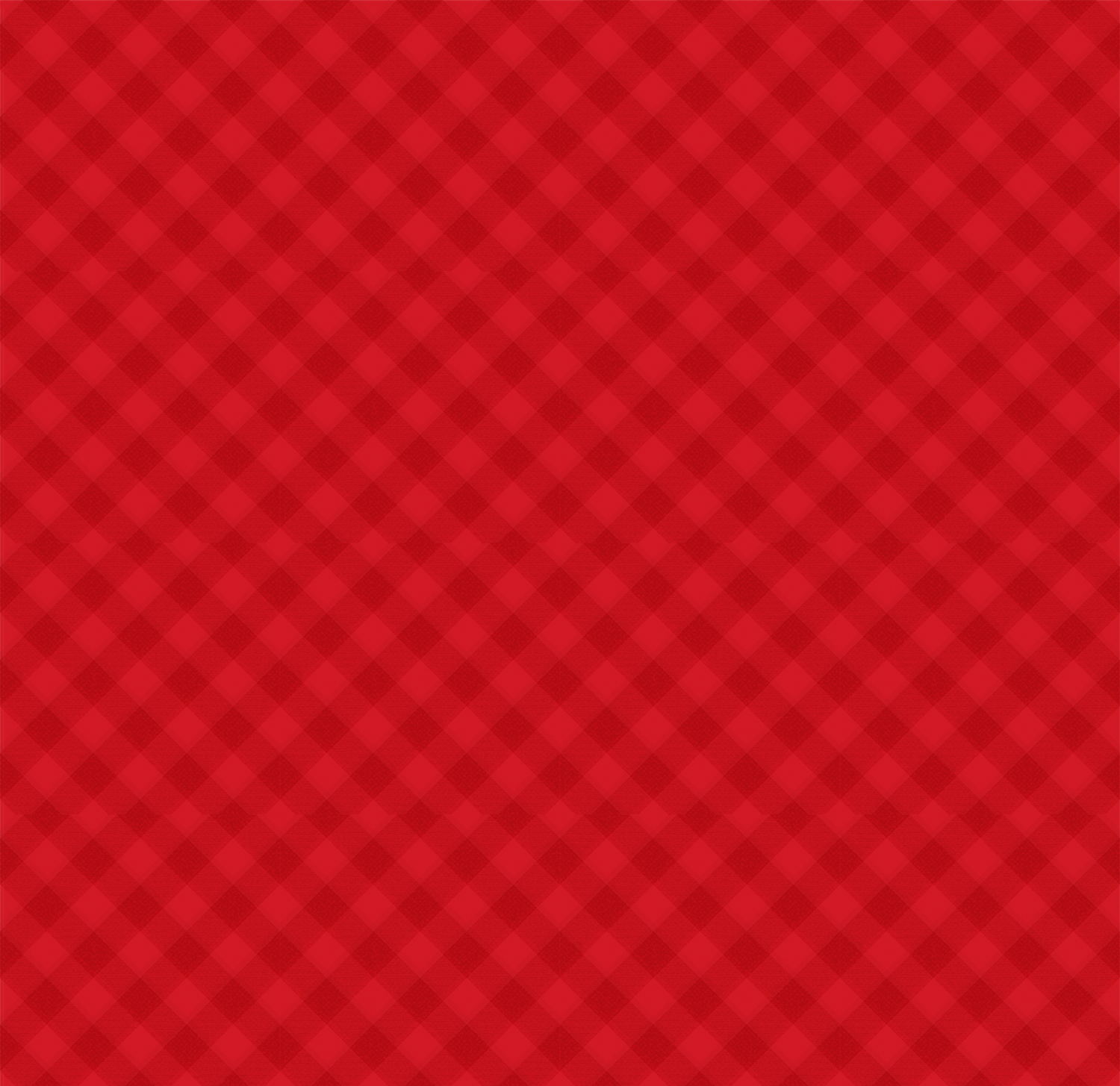 Our Franchising Opportunities
Valentino's To-Go
Today's consumers demand great food quality with convenience. Our To-Go locations are designed to target carryout and delivery with express "pizza by the slice" options and family value packs. Our management team can train and support a motivated franchisee, even if this is your first attempt at the food service industry.
Popular Locations for To-Go Units:
Small neighborhoods
Business districts
Busy intersections or crossroads
Valentino's Express
Our Express locations are designed to offer our Valentino's menu as an additional sales unit to an existing business. By making a small investment within your existing business, you can greatly increase your operations and business potential.
Popular Candidates for Express Units:
Convenience stores
Bars
Hotels or motels
Grocery stores (with kitchen facilities)
It all started with a family recipe.
In 1957, Val and Zena Weiler opened a little pizzeria in Lincoln, NE that would eventually grow into the respected regional chain Valentino's is today. As our franchise family grows, so does our shared success.
Your store could be our next success story. We're looking for motivated self-starters to join our growing franchise family with a To-Go or Express location.
Our Pizza & Pasta
Our legendary pizza and extensive pasta line are award-winning family traditions. Our Mozzarella cheese and many of our toppings are made especially for Valentino's and our treasured sauce recipe has been passed down from previous generations. The proof is in the pizza.
Our Quality
With consistent quality comes loyal customers. We meet our brand standards every time and demand that only the best ingredients are used in our pizza, pasta and sandwiches. As a family tradition, we take pride in the way our food looks and tastes.
Our Locations
Our franchising territory currently covers these locations in Nebraska, represented by the dots on the map below. These locations are "closed areas" and additional franchises may not be opened at this time. Beatrice
Bennington
Bruning
Ceresco
Columbus
Crete
Fremont
Grand Island
Hebron
Kearney
Lincoln
Nebraska City
Norfolk
Ogallala
Omaha
Seward
Springfield
York
Site Locations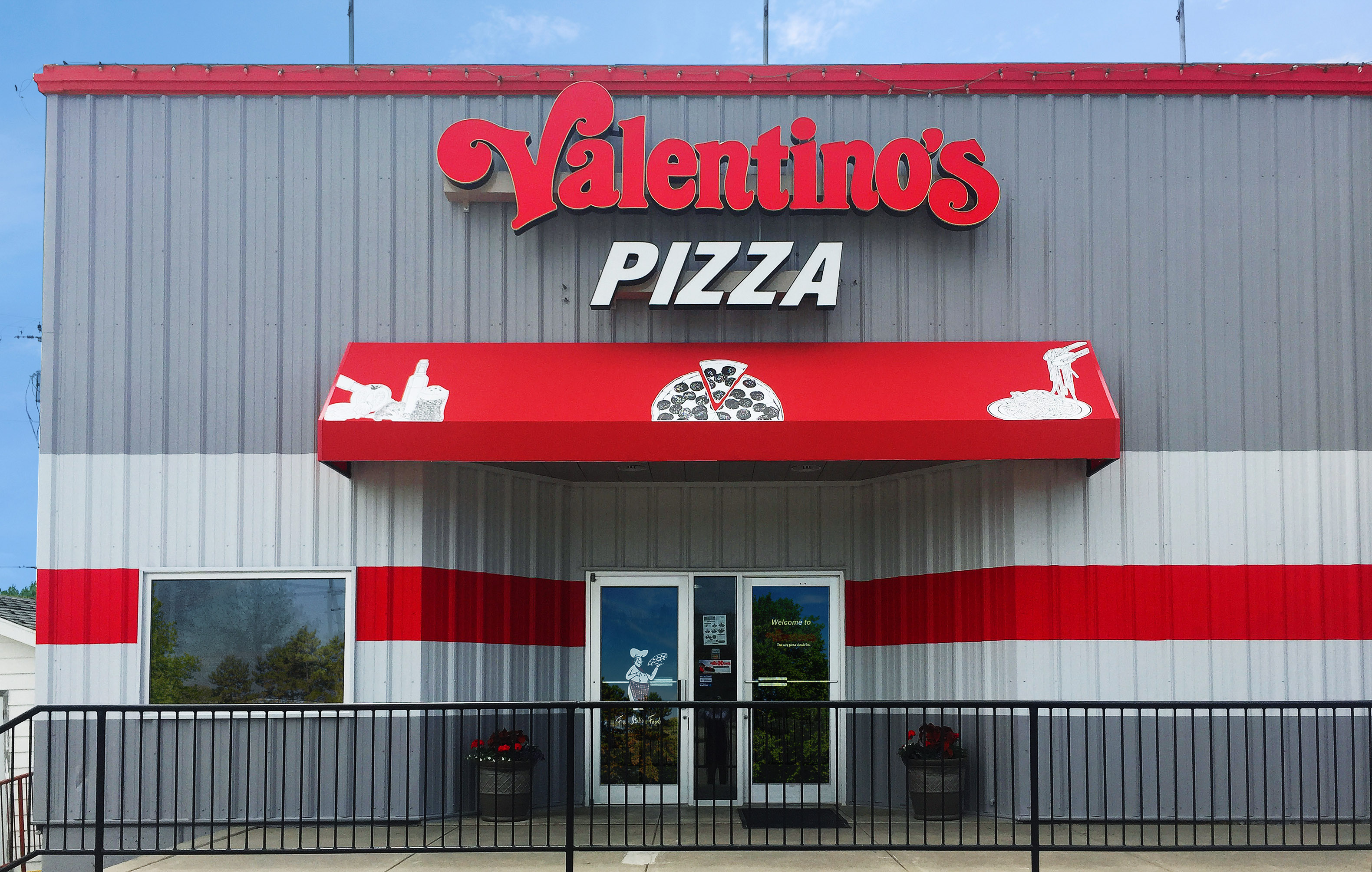 TO GO
Our To-Go unit requires 1240 to 1400 square feet of space. Our corporate team can assist you with site selection, floor plans, blueprints and leasing advisement. Prime locations include strip center bays in business districts, preferably with a drive-thru window.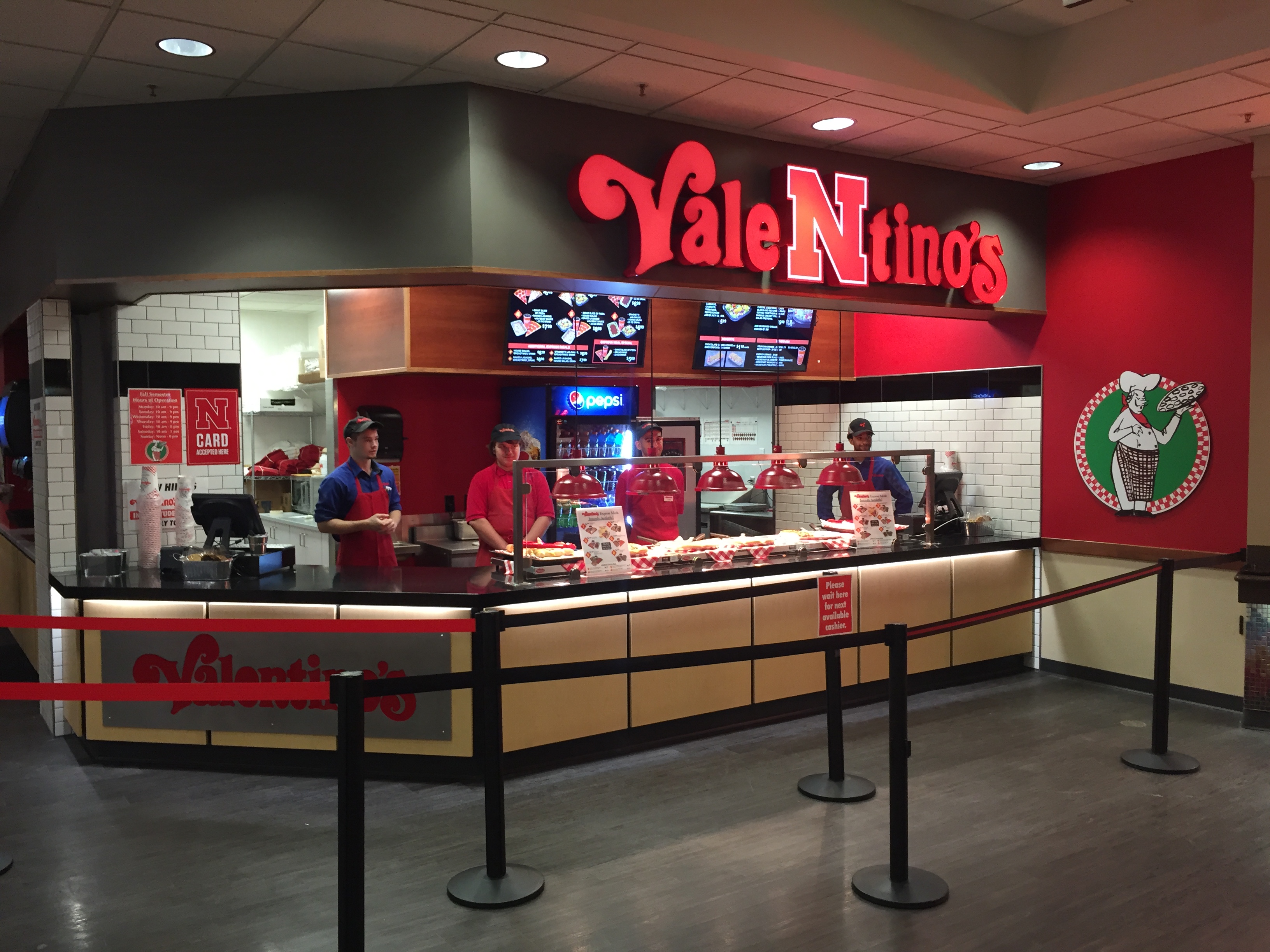 EXPRESS
Our Express Unit requires an existing business with room to house a kitchen area of at least 200 square feet and a counter to dispense the food.
Our Support
Our franchisees are supported by our corporate team of restaurant professionals with skills in site selection, operations and marketing. We make it easy to get started and keep on growing
Join our franchise family and you'll receive: A proven business model Extensive training tools
and manuals

Hands-on instruction Marketing materials and professional staff support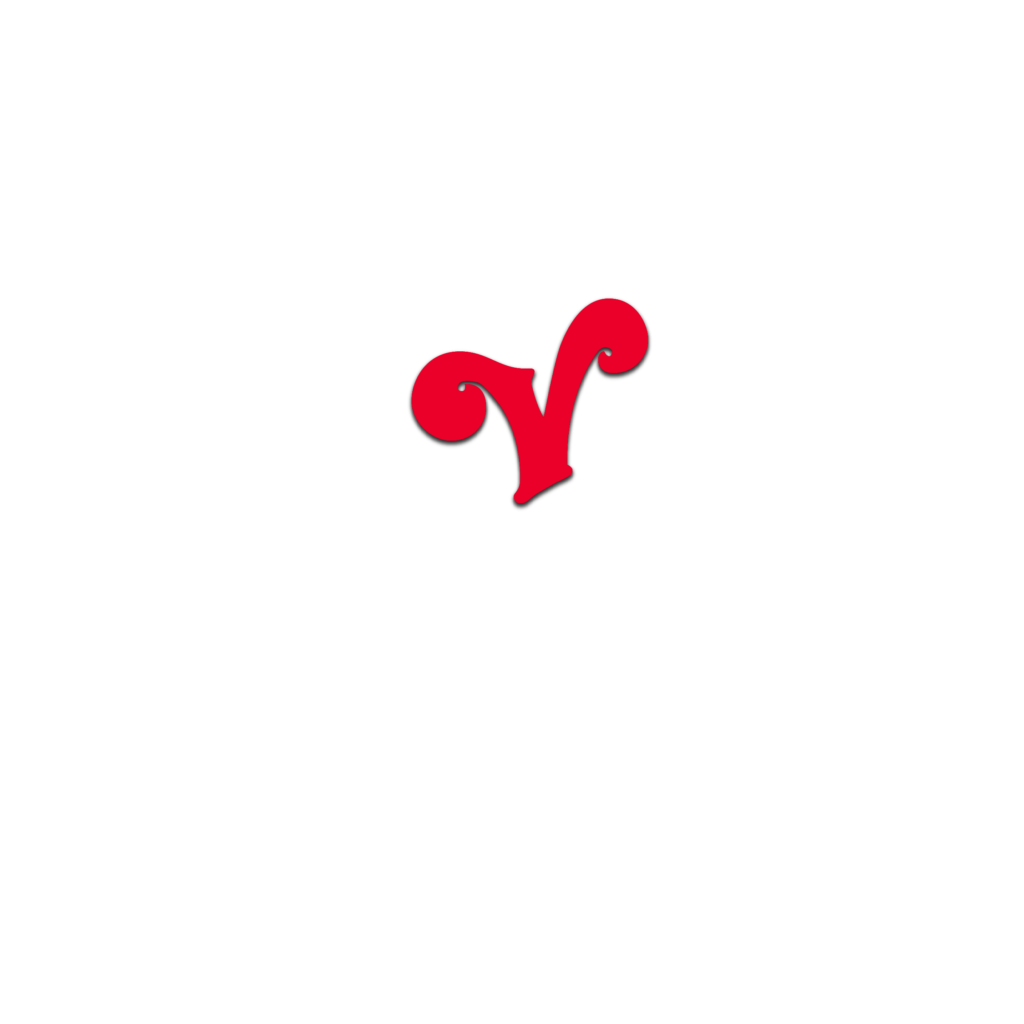 Brand awareness with over
60-year history

Operational support from
a veteran staff

Contract negotiations with
many suppliers and vendors
Interested in Joining Our Franchise Family?
Complete our Franchise Inquiry Form
For a complete list of fees and costs, please refer to the Valentino's Franchise Disclosure Document (FDD).
Questions?
Contact:
FAQ
This website does not constitute an offer to sell a franchise, which will only be made to candidates who meet our qualifications and receive our Franchise Disclosure Document in compliance with applicable federal and state franchise disclosure and registration laws.
© All Rights Reserved. Valentino's of America.